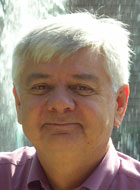 Charles (Chuck) Hester
Charles (Chuck) Hester, Sr. served as the Western District Inspector General and Audit Manager for the Federal Emergency Management Agency (FEMA) until his retirement in 1995.  Chuck is currently an instructor for various organizations, including Graduate School's Government Audit Training Institute in Washington, DC, and the Pacific Islands Training Institute in Honolulu, HI.  Chuck has also taught for the California and Oregon Societies of Certified Public Accountants' Educational Foundation and for various chapters; the National Association of State Auditors, Comptrollers and Treasurers; various Chapters of the Institute of Internal Auditors; the California Association of State Auditors; and the Association of Government Accountants' Education and Research Foundation.  In addition, Chuck has served as a Special Consultant for the Asian Development Bank, the Supreme Court of the Republic of Palau and for various CPA firms, including KPMG and Nuñez & Associates.  In addition, Chuck has served as the Team Leader or Team Member for External Peer (Quality Control) Reviews for numerous national, state, and local audit agencies.
Chuck is a member of various professional auditing and accounting organizations and has written several articles that have been published in professional journals.  Chuck is Certified in Financial Forensics by the AICPA.  In California, Chuck currently serves as member of the Qualifications Committee for the California Board of Accountancy.  Chuck was also appointed to the State Bar's Commission on Judicial Nominees Evaluation, the Contra Costa County's Emergency Medical Care Committee, and the County's Transportation Authority Citizen's Advisory Committee.  In the past Chuck has served on the Disciplinary Board of the Oregon State Bar and to the Oregon Boards of Geologists, Engineers, and Land Surveyors. 
Chuck is the recipient of the Faculty Excellence Award from the Graduate School.  Chuck has also received numerous other awards including the Jack Birkholz Leadership Award presented by the Western Intergovernmental Audit Forum and the Education and Training Award presented by the National Association of Government Accountants.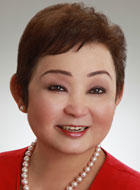 Marion M. Higa
Appointed by unanimous vote of the Senate and House of Representatives to an eight-year term commencing on July 1, 1992, after becoming Acting Auditor in December 1991.  Reappointed unanimously to a second term in January 2000 and to a third term on May 1, 2008, again unanimously.  The position of State Auditor is provided by Article VII of the State Constitution and Chapter 23 of the Hawai'i Revised Statutes.
The mission of the office is to assure the accountability of government agencies by conducting post-audits of their programs, performance, and accounts.  Office produces a wide range of work, including audits; special studies, analyses of proposed and existing special, trust, and revolving funds; sunrise analyses and sunset evaluations of professional and occupational regulatory programs; analyses of proposed mandated health insurance coverage, procurement reports; and fiscal accountability reports of the Department of Education.  Current staff of 27.
Personal:  Born in Honolulu, Hawai'i, 1942.  Educated at McKinley High School, University of Hawai'i-Mänoa (B.Ed.), University of Illinois-Champaign (M.Ed.).  Widowed; two adult children.
Has been with the Office of the Auditor for over 41 years, starting as an assistant analyst.  While rising through the ranks, worked on or supervised numerous education audits and audits of the community hospitals, Hawai'i Visitors and Convention Bureau, and Office of Hawaiian Affairs, among others.
In 1992, became a member of the executive committee of the National Legislative Program Evaluation Society, serving as its secretary in 1994-95.  Between 1995 and 1998, elected to the executive committee of the National Conference of State Legislatures as one of 20 staff representatives from around the country.  The NCSL is comprised of all 50 legislatures and their staff units.  This was the first time Hawai'i had a staff seat on the NCSL executive committee.  In 1998, served as a delegate to Germany on joint NCSL-Partnership of Parliaments program.  Also in 1998, served as an American delegate to Japan on program sponsored by the Council of Local Authorities for International Relations.  In 1999-2001, served as part of the NCSL leadership team for legislative staff as staff vice chair of the Assembly on State Issues.  In 2002‑03, was again on NCSL leadership team as staff chair of the Standing Committees, the third highest staff position in NCSL nationally.  In 2001, received an NCSL Legislative Staff Achievement Award.  In 2002, received the William R. Snodgrass Distinguished Leadership Award from the Association of Government Accountants.  In 2009, received an AGA National President's Award and co-chaired the annual national conference technical committee.
In July 2005, presented a paper at the Oxford Roundtable, Oxford University, England.  In 2006 and 2009, was keynoter and instructor at annual conferences of the Association of Pacific Island Auditors in Pohnpei and in Guam, respectively.  Also in 2006, appointed by U.S. Comptroller General to his Advisory Council on Auditing Standards for a four-year term.  In 2009, appointed to the National Audit Forum Executive Committee.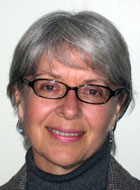 Deborah Milks
Deborah Milks, CPA is a former consulting partner with Deloitte, Guam and Micronesia.  She currently provides accounting and consulting services to the U.S. insular areas through the Graduate School.
Ms. Milks has 35 years of experience with governmental financial management.  With a background in both accounting and information systems, Ms. Milks has been able to provide government finance offices effective and practical solutions in systems management, process re-engineering, accounting staff training, and financial statement preparation and auditing.
During her years of association initially with Arthur Andersen, then later Deloitte, the Graduate School, and several software companies, Ms. Milks has been able to work with private clients in hospitality, retailing, manufacturing, and shipping.  Her government clients have included small cities, airport authorities and utilities, and the U.S. affiliated insular governments.  Her experience with a wide range of clients and financial environments allows Ms. Milks to bring best practices and workable solutions to the finance offices.  Her consistent goals are to leave clients with lasting improvements, to transfer knowledge to client staff, and to reduce client dependence upon outside assistance.
With the Graduate School Ms. Milks helped form the Island Government Finance Officers Association.  She continues to work with that association to establish performance measures for island finance offices and improve the audit process and responsiveness to audit qualifications and findings.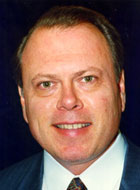 Stephen L. Morgan
Stephen L. Morgan, CIA, CGAP, CGFM, CFE, is the former city auditor of Austin, Texas, who directed a full scope audit office that conducts performance audits, fraud investigations, and consulting engagements. Mr. Morgan played a key leadership role in helping the City of Austin evolve its performance measurement and management system into a model for other government organizations. Before joining the City Auditor's Office, Mr. Morgan was an evaluator in the U.S. Government Accountability Office's National Productivity Group. His Institute of Internal Auditors' offices have included president and governor, Austin Chapter, chair of the International Government Relations Committee, North American Director on the Global Board, and chair of the North American Board. In January 2001 Mr. Morgan was appointed (reappointed in 2005) by the Comptroller General of the United States to the Advisory Council on Government Auditing Standards. He co-authored three textbooks: Performance Auditing: A Measurement Approach (first and second editions) and Auditor Roles in Government Performance Measurement: A Guide to Exemplary Practices at the Local, State, and Provincial Levels.
In May 2009, Mr. Morgan received the Victor Z. Brink Memorial Award, IIA's highest award for leadership and service to the global internal auditing profession. In May 2007, Mr. Morgan accepted the National Intergovernmental Audit Forum's Excellence in Government Performance and Accountability Award from the Comptroller General of the United States. Also, in March 2002, Mr. Morgan became the fourth annual recipient of the Harry Hatry Distinguished Performance Measurement Practice Award from the American Society of Public Administration honoring his lifetime of contributions to public service. Mr. Morgan holds a Bachelor of Arts degree in government (with honors) from the University of Texas at Austin; he was elected to Phi Beta Kappa. He also holds an MPA from the Lyndon B. Johnson School of Public Affairs of the University of Texas.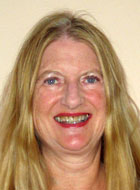 Pamela K. Tumler
Pam is pleased to share with PITI her love for the written word and her considerable experience in audit report writing and teaching.  Pam enjoyed a fulfilling 30-year auditing, writing, and teaching career with the U.S. Government Accountability Office (GAO), the investigative arm of the Congress.  As a senior analyst with GAO, Pam led evaluations of federal programs, specializing in natural resources and energy issues such as federal land management, endangered species protection, nuclear cleanup, and environmental restoration.  Her reports and testimonies on these program evaluations were addressed to the Congress, usually to a committee or subcommittee chair, and led to improvements in federal natural resource management.
Prior to switching over to the analyst role, Pam spent more than a decade as a GAO communications analyst.  In this role she helped audit teams develop and write their reports.  Throughout her career, Pam was involved in writing hundreds of GAO reports.
Since retiring from GAO in 2009, Pam has worked as an independent contractor for various organizations, such as the Colorado State Auditor's Office.  As a contractor, Pam advises and assists performance audit teams with message design and development.  She also reviews and comments on audit report drafts for performance and financial audit staff.
Pam's teaching experience is extensive, spanning the past 3 decades.  Pam has developed and taught many writing courses for many entities, including GAO; the Graduate School's Government Audit Training Institute; and various federal, state, and local audit offices and organizations.  She continues to serve as an adjunct faculty member for both GAO and the Graduate School.  Pam has a bachelor's degree in Modern Languages (Spanish, German, and French) from Metropolitan State College in Denver.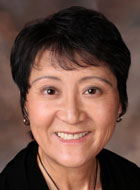 Jeanne H. Yamamura
Dr. Yamamura brings to APIPA more than thirty years of experience in industry and academia.  She is licensed as a CPA in California and Nevada.  She began as an auditor with Peat, Marwick, Mitchell & Co. (now KPMG) in San Francisco, California, and moved on to work as an Audit Manager for Touche Ross & Co. in the Commonwealth of the N. Marianas.  She provided internal audit services for county government and for an international financial services company.  She has also worked in a variety of positions ranging from Assistant Controller to Vice President of Finance in the savings and loan industry.
Following the completion of her doctoral studies at WSU, Dr. Yamamura taught accounting information systems and auditing at the University of Nevada Reno (UNR).  In 2005, she served as Chairman of the Nevada Society of CPAs, the first academic to hold the position in the organization's 58-year history.  In recent years, she has been providing training to island governments throughout Micronesia and the Virgin Islands, teaching students in a sustainable MBA program, and developing content for online MBA programs.
She has written articles appearing in the Journal of Accountancy, the CPA Journal, and the Internal Auditor as well as numerous academic journals.  Her research focuses on the management of professionals and includes examination of factors impacting ethical judgments as well as the impact of cultural differences.
Dr. Yamamura received a Master of International Management from Thunderbird, American Graduate School of International Management in Glendale, Arizona, and a Ph.D. in Business Administration – Accounting from Washington State University in Pullman, Washington.